Housing
The Geriatric Community Worker is  the entry point for seniors wanting to live in an OFSS facility.
Many seniors in the inner city do not have access to safe and affordable housing options.  Our Geriatric Community Worker can help find appropriate housing and provide supportive follow up.
The Geriatric Community Worker works with landlords, other housing and inner city agencies, and hospitals to ensure that our seniors are in the most appropriate housing available.
Housing Facilities
Operation Friendship Seniors Society has 5 housing facilities available to inner city seniors: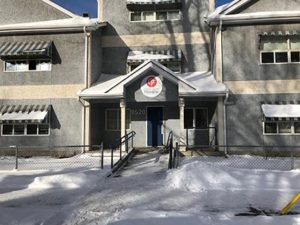 Hutton Place
In 1992, a bachelor suite apartment building was built for independent seniors. The building is named after John Hutton, a former board member of Operation Friendship and Pioneer Place. He was a social work instructor at Grant MacEwan College and was known as a strong advocate for social justice and social policy.
-20 Self contained bachelor apartments
-Rent: Subsidized rent (30% of income + utilities)
---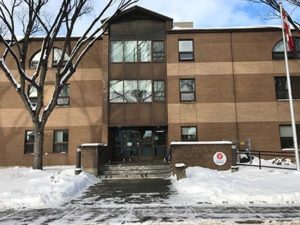 McCauley Lodge
Since 1998, OFSS has been managing McCauley Lodge.
-58 units
-Private room with bath
-Meals, basic housekeeping and personal care services provided
-Rent: $1070
---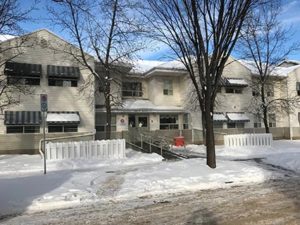 Sparling Lodge
In 1994, OFSS opened Sparling Lodge, a supportive care facility for seniors who could no longer live independently. The lodge is named after Saretta Sparling, a former board member and strong advocate for the welfare of senior citizens. She believed that "volunteerism is the rent I pay for the privilege of inhabiting the earth."
-20 units
-Private room with bath
-Meals, basic housekeeping and personal care services provided
-Rent: 30% of income (+ utilities) plus $450 for food
---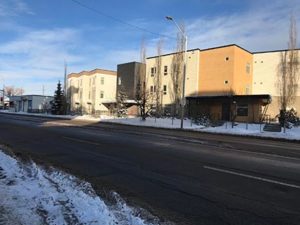 Alliance Manor
In June 2006, in partnership with Civida, Phase I of 95th Street Apartments was opened. In July 2009, a linked Phase II was opened as part of the same partnership.
PHASE I
-18 self contained apartments
-Rent:
-5 Bachelors: $685
-2 One bedrooms: $765
-11 Studios: $690
PHASE II
-24 self contained studio apartments
-Rent: $690
For information on the above Housing Facilities, please call (780) 429-2626.
---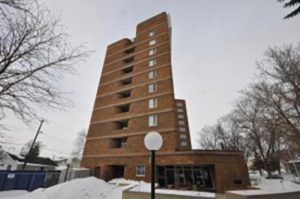 Pioneer Place Senior Citizen Apartments
-101 – Self contained bachelor apartments
-63 – One bedroom apartments
-6 – Handicap ready apartments
-Rent: Subsidized rent (30% of income)
-Not included in rent: cable, utilities and parking (if requested and available)
-Contact: Gladis at (780) 424-1161