Support a Senior this Holiday Season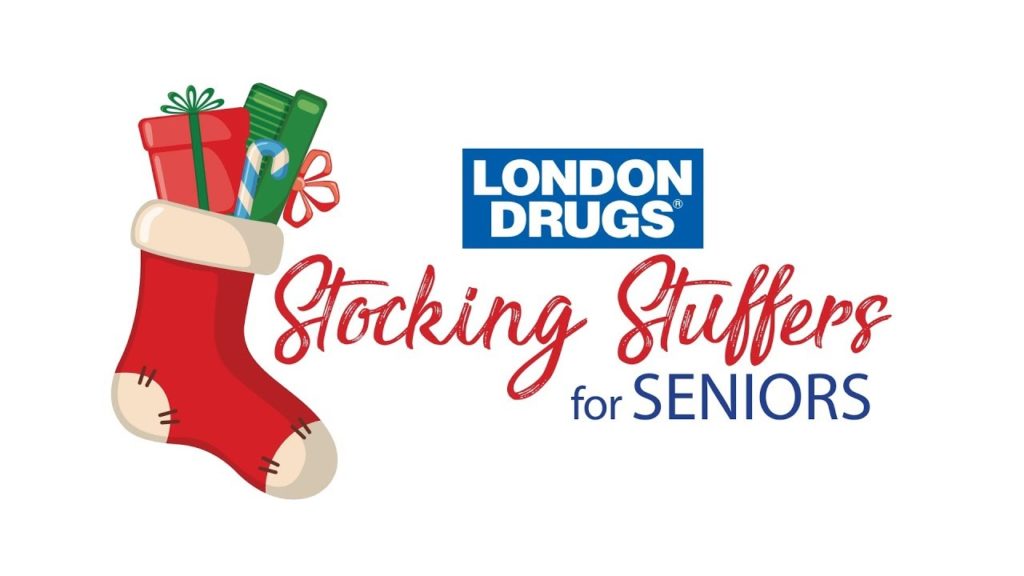 Operation Friendship Seniors Society is proud to partner with London Drugs to support 4,000 local seniors through the Stocking Stuffers for Seniors program. Stocking Stuffers for Seniors is a donation drive in which people can visit their local London Drugs, choose a tag from the tree that contains the personalized wish list of a local senior. The gifts are then delivered to the seniors before Christmas. Just the act of receiving a gift helps to significantly improve the spirits of a senior and can have lasting mental and physical health benefits. When seniors are lonely or isolated, it can significantly compromise their mental or physical health. When they receive a gift at Christmas, it reminds them that someone out there cares about them – even if that person is a stranger they have never met. Stocking Stuffers for Seniors is a very significant program that goes beyond gifts. It has truly changed how younger Canadians view the elderly, and it has helped to remind people to prioritize this population. The donation drive originated in Edmonton in 2015 with a goal to help 40 low-income seniors by providing them with simple gifts such as food, hygiene products or warmth items. Stocking Stuffers for Seniors now supports 4,000 seniors in the Greater Edmonton Area, and approximately 15,000 seniors across Canada through all 81 London Drugs locations.
.
How You Can Support
To support ​Stocking Stuffers for Seniors​, visit any ​London Drugs​ between November 18 and December 16 and take a tag with a senior's wish list from the tree. From there, simply fulfill the items on the list and bring them back to the location where the tag was selected. All gifts will be delivered to the seniors before Christmas.
10 POPULAR GIFTS FOR SENIORS
Books or magazines
Blankets and throws
Kitchen essentials
Candy or chocolate
Board games or puzzles
Slippers or warm socks
Paper towels, tissues, and other paper products
Warm clothes like gloves and scarves
Travel mugs
Gift Cards for groceries and toiletries
Stocking Stuffers for Seniors participants and campaign supporters are being asked to use the #StockingStuffersForSeniors​ hashtag on social media to encourage others to get involved so more elderly Canadians can be supported at the holidays, as well as year-round. For more information on Stocking Stuffers for Seniors, please visit London Drugs online at www.londondrugs.com/seniors