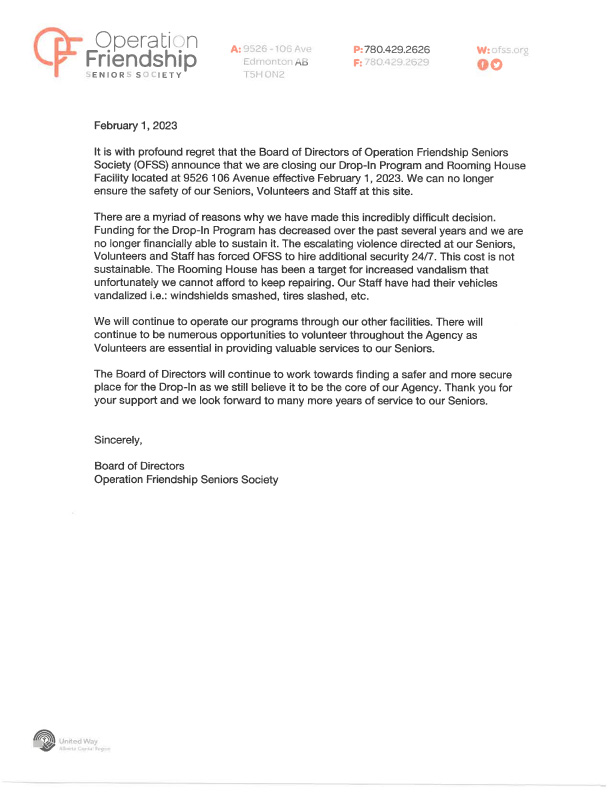 February 1, 2023
It is with profound regret that the Board of Directors of Operation Friendship Seniors Society (OFSS) announce that we are closing our Drop-In Program and Rooming House Facility located at 9526 106 Avenue effective February 1, 2023. We can no longer ensure the safety of our Seniors, Volunteers and Staff at this site.
There are a myriad of reasons why we have made this incredibly difficult decision. Funding for the Drop-In Program has decreased over the past several years and we are no longer financially able to sustain it. The escalating violence directed at our Seniors, Volunteers and Staff has forced OFSS to hire additional security 24/7. This cost is not sustainable. The Rooming House has been a target for increased vandalism that unfortunately we cannot afford to keep repairing. Our Staff have had their vehicles vandalized i.e.: windshields smashed, tires slashed, etc.
We will continue to operate our programs through our other facilities. There will continue to be numerous opportunities to volunteer throughout the Agency as Volunteers are essential in providing valuable services to our Seniors.
The Board of Directors will continue to work towards finding a safer and more secure place for the Drop-In as we still believe it to be the core of our Agency. Thank you for your support and we look forward to many more years of service to our Seniors.
Sincerely,
Board of Directors
Operation Friendship Seniors Society




Catch up with Operation Friendship Seniors Society's latest newsletter here: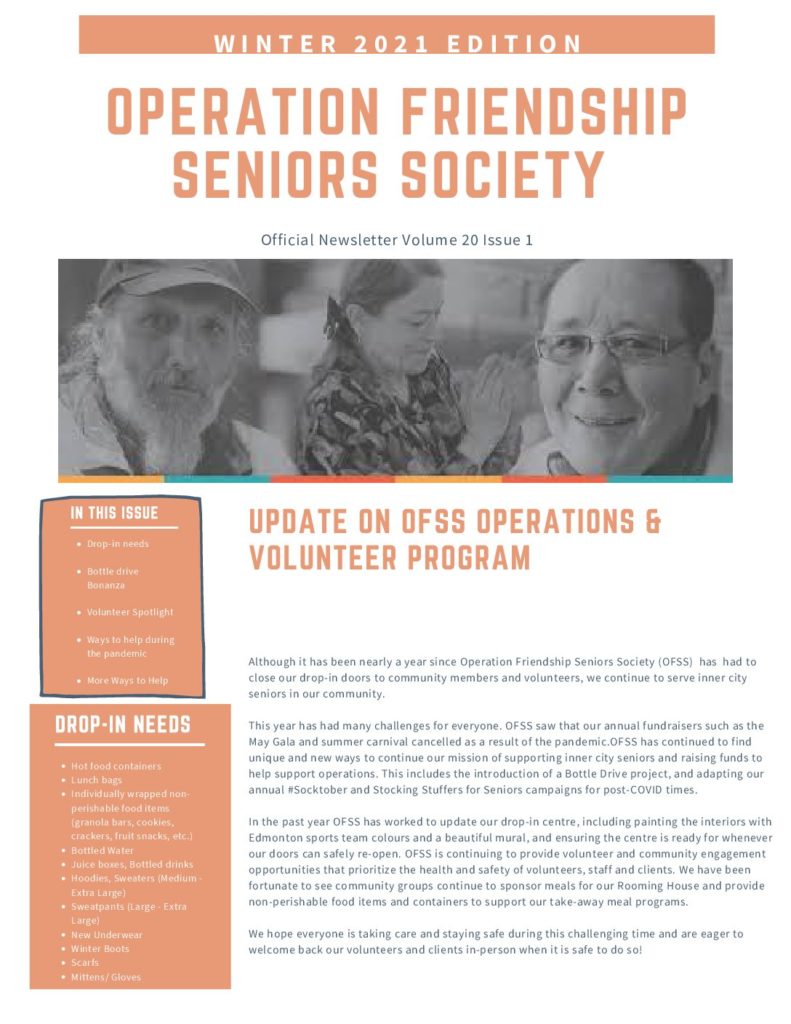 A THANK YOU TO THOSE WHO PROVIDED MEALS FOR OFSS FROM JANUARY- MARCH 2021
Kinsmen Club of Edmonton
Kinettec Club of Edmonton
Knights of Columbus
Sai Baba
Riverview Rotary Club
Craig Pilgram & Kelly Dann
Silks
Evolve Church
Oodle Noodle
Sai Samarapan Centre
OFSS continues to serve daily take-away meals to our seniors. If you oryour community are interested in sponsoring a meal please email Jimmy at jimmym@ofss.org
#StockingStuffersForSeniors 2020
Thank you to Chelsea Bird & Global Edmonton for coming by to chat about our #stockingstuffersforseniors program in partnership with London Drugs.
We know the effects of isolation and loneliness have been significant during the pandemic and we want our seniors to know we care, and we are thinking of them. Our mission is to bring more holiday cheer to seniors, in all the communities we serve.
https://www.facebook.com/166518496714508/videos/500113014294879
THANKS!!
Thank you to the Telus Friendly Future Foundation for their donation of $10,000 to Operation Friendship Seniors Society for COVID 19 related items such as PPE equipment, cleaning supplies and more. Thank you for thinking of our seniors during these hard times.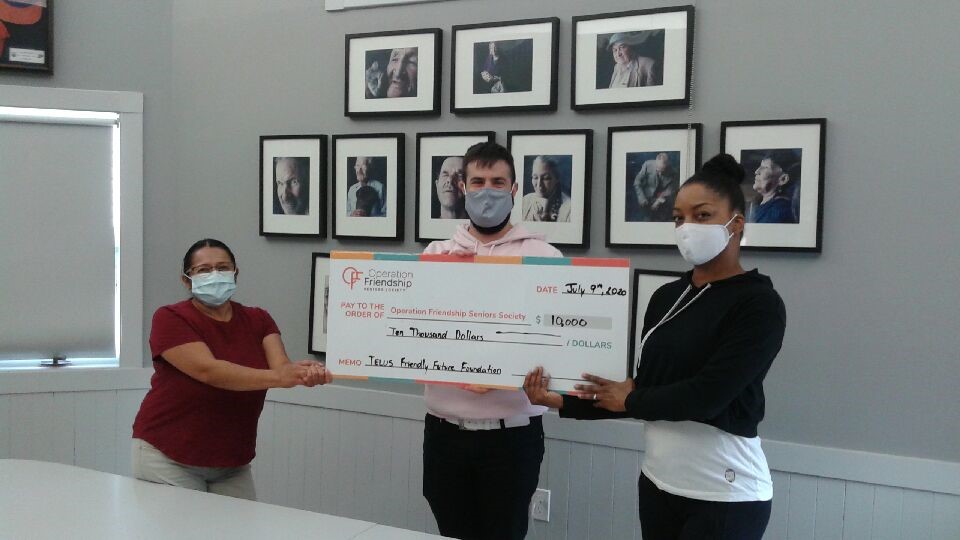 We want to thank Raymond James Canada Foundation for their donation of $2,000 made possible through the RJ Cares 4 Community Campaign.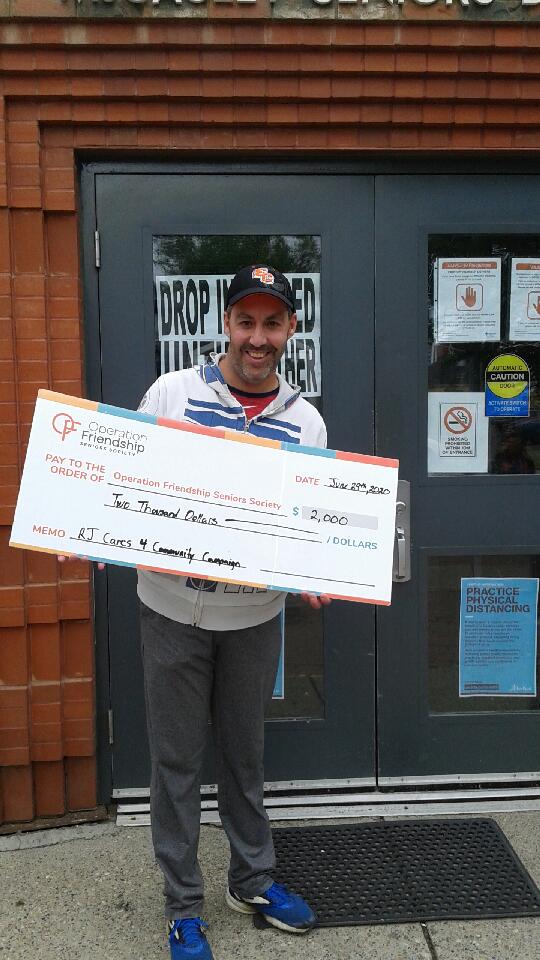 Catch up with Operation Friendship Seniors Society's latest newsletter here: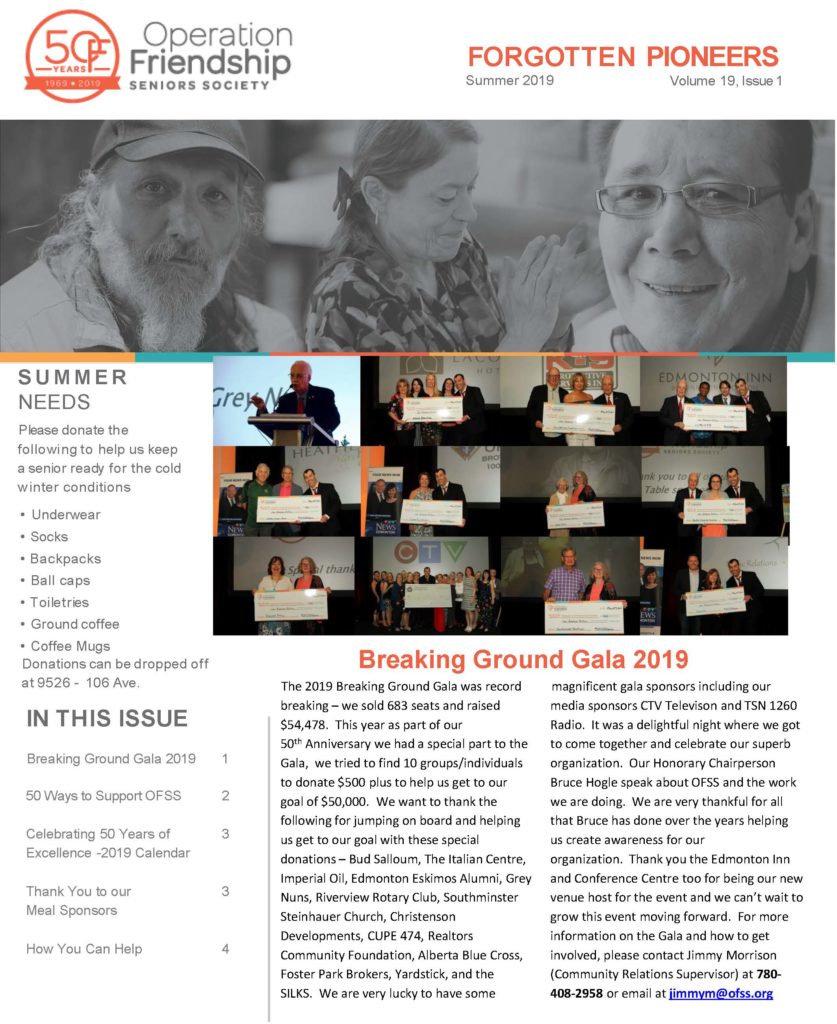 Hear from some of Operation Friendship Seniors Society's volunteers and clients and what OFSS means to them:
Operation Friendship Seniors Society serves warm coffee in our drop-in centre seven days a week. With the support of groups like Apricity and the Cups of Care Campaign, we help seniors become part of a community. See the Cups of Care – Apricity and OFSS video below.
Operation Friendship Seniors Society is proud to partner with London Drugs and Friends to support approximately 4,000 local seniors through the Stocking Stuffers for Seniors program. Stocking Stuffers for Seniors is a donation drive in which people can visit their local London Drugs, choose a tag from the tree that contains the personalized wish list of a local senior. The gifts are then delivered to the seniors before Christmas.
Operation Friendship Seniors Society (OFSS) is an important pillar in the community. Through revenue from gaming and liquor activity, the AGLC is able to provide essential services to Albertans and distribute funds to many deserving Alberta organizations. Charitable gaming funds have helped for OFSS to provide community-based preventative social services and affordable, non-institutional housing options for senior citizens to improve their quality of life.
Download the OFSS Winter Newsletter 2018
Hear how the Operation Friendship Seniors Society benefits from gaming and liquor revenue.
2017 Stocking Stuffers for Seniors Campaign – Thank you to everyone that participated with this campaign to where this year with your help, we helped 4,000 seniors in the Edmonton and surrounding areas. Thank you to London Drugs, TSN 1260, Virgin Radio, and 840 CFCW for always being there for OFSS and our seniors!
A huge thanks to the Oilers and fans during their amazing playoff run. Many of the hats thrown after Leon Draisaitl's first hat-trick made their way to the city's less fortunate. Have a look at how the playoffs benefited charities around the city:

Thanks very much to our partner hotels for helping donate meals to seniors in need. Please see the video profile on Global News!
London Drugs Santa for Seniors 2016:
See the 2015 video below
United Way – When you give, you start a wave!
ETS Stuff a Bus!
Here is a cool piece from the CBC News on where some of the food from the Food Bank goes.